Disclaimer: This post may contain affiliate links and we may earn a small commission.
Don't get overwhelmed! Sewing swimwear can seem confusing and challenging at first, thanks to conflicting information, but I promise that you can do it! Here is a definitive list of the tools I use all the time, along with which ones are absolutely necessary versus the ones you can do without.
I've also created a printable checklist for you to go through and organize everything you have. If you'd like to download the checklist, you can do so here.
Fabric
Quick note before we begin- if you came to this page looking for fabric recommendations, you'll want to navigate to this blog post to find those!
Sewing Machines & Sergers
Do I need both a sewing machine and a serger?

Not necessarily. Ideally you would have both, but that's not possible for everyone. If you only have one machine, I'd recommend a regular sewing machine.If you only had a serger, you wouldn't be able to do any style that requires a top stitch, like a triangle bikini top.

However, eventually owning a serger should be on your radar. The stitch quality is much better,  the machine is much faster, and it does a better job overall of handling tricky fabrics like swimwear fabric.

Here are some recommendations for sewing machines and sergers!
Sewing Machines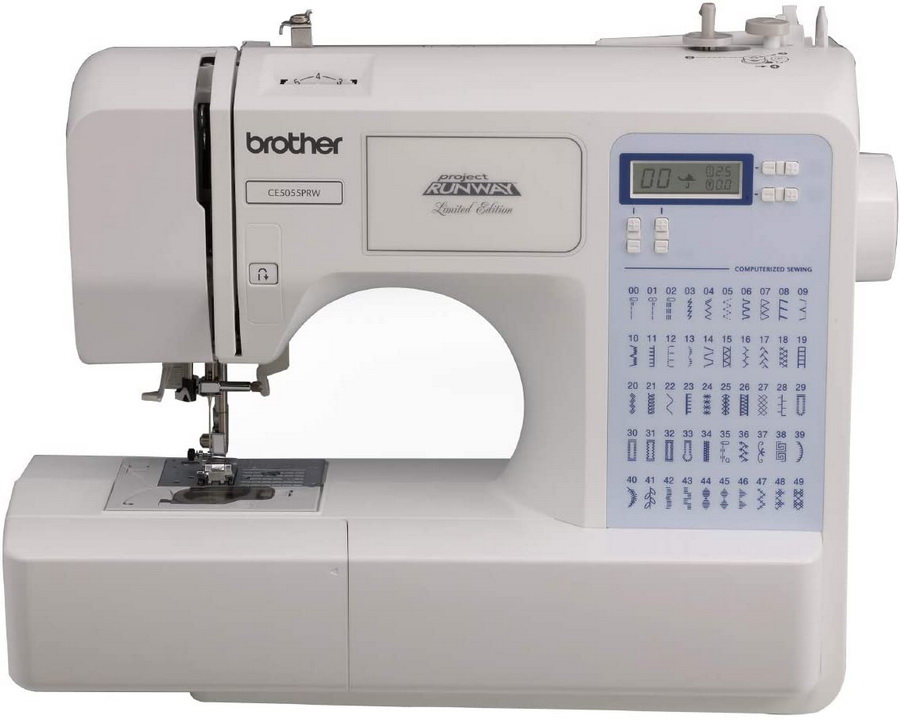 Janome 2222 Sewing Machine $219
Janome is a reputable brand with a range of machines; this is one of their entry-level sewing machines.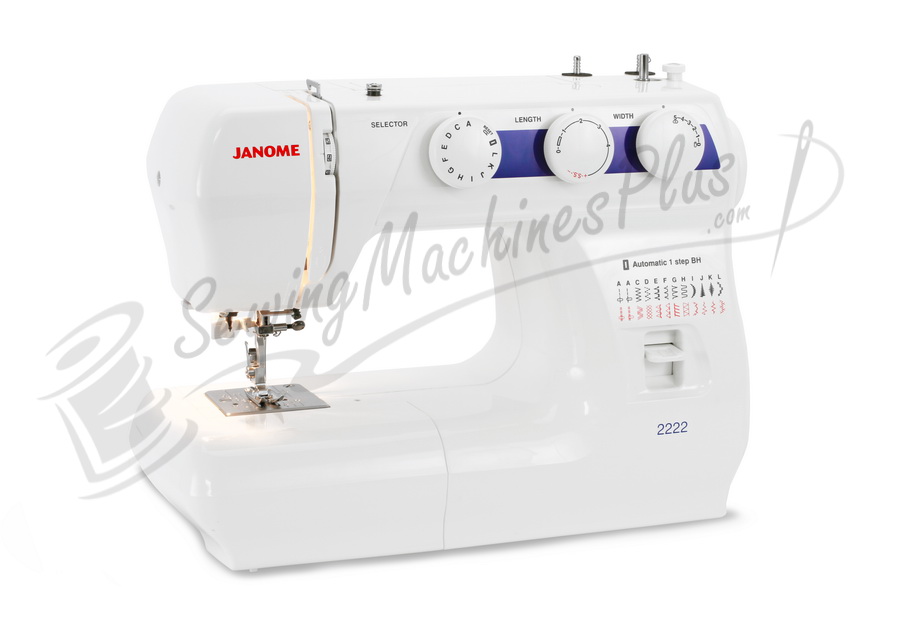 This brand is very reputable and known for its great quality. If you're able to purchase in this price point, this machine is a great option.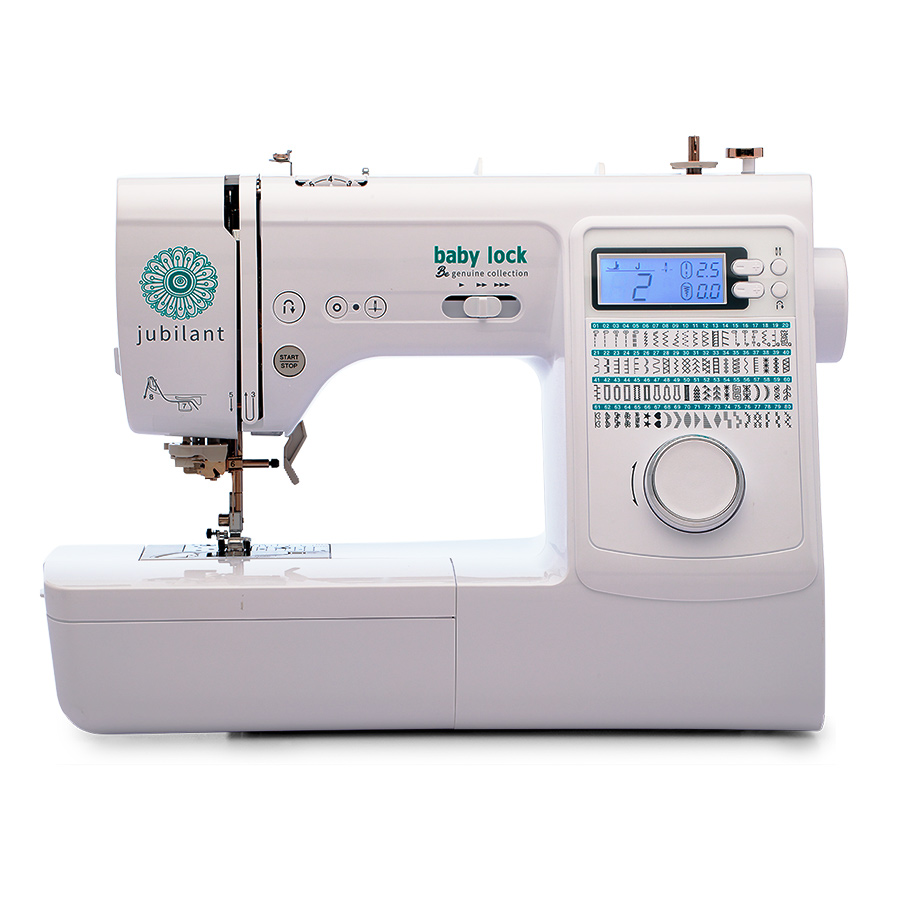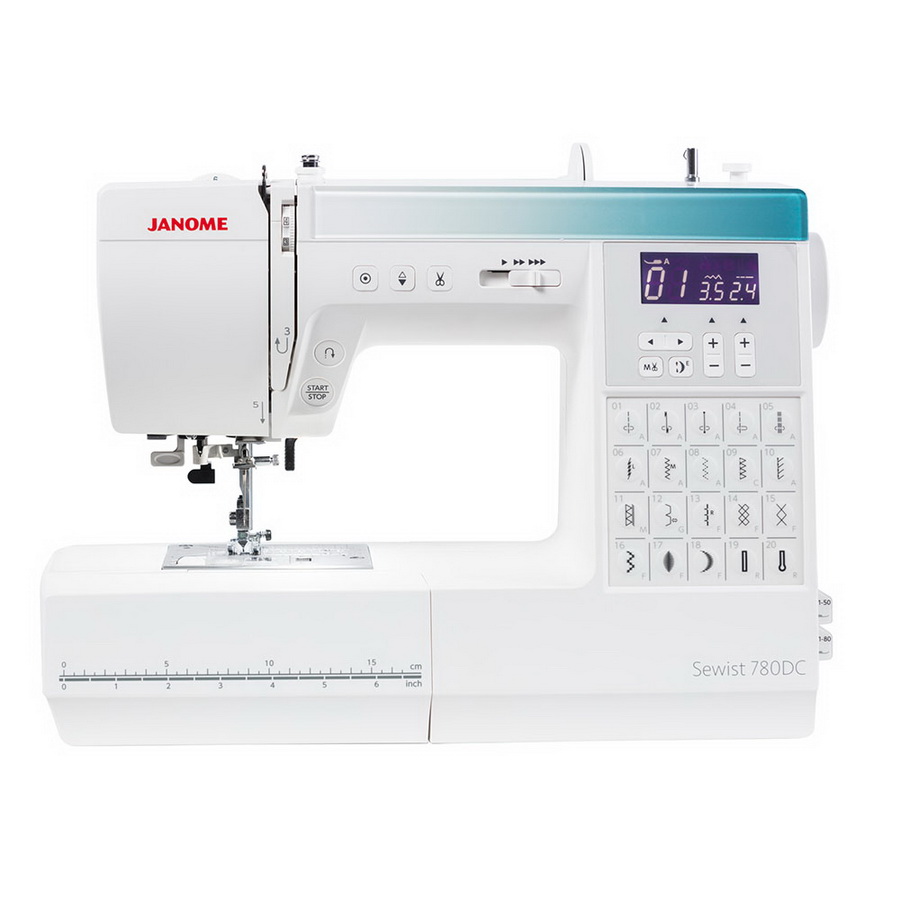 This is the machine that I have! I learned to sew on a Pfaff and now I have an affinity for all Pfaff machines. This one is especially great because it has a feature called "IDT" (Integrated Dual Feed). The IDT is essentially a built-in walking foot, making the machine absolutely fantastic for fabrics that can be tricky to sew—like swimwear fabric!

Brands like Pfaff and Baby Lock need to be purchased through an authorized dealer, who can give you accurate pricing and help with any questions you may have.  You can find the Pfaff dealer website here and the Baby Lock dealer website here. 
Sergers
This machine is a great beginner serger, and you can't beat the price!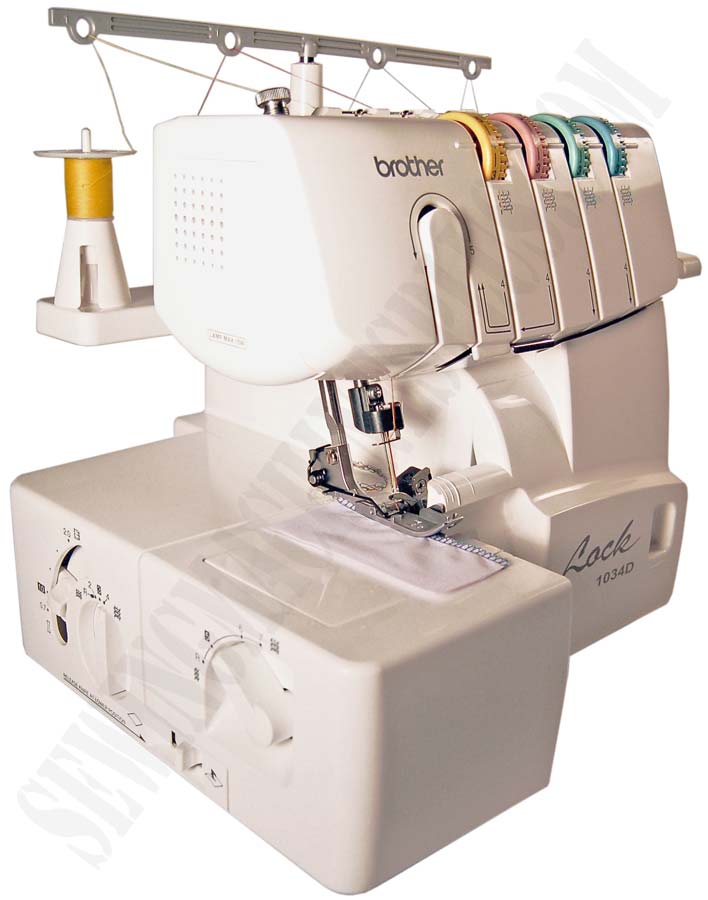 This is a mid-range machine made by Juki, a very reputable and popular choice for sewers.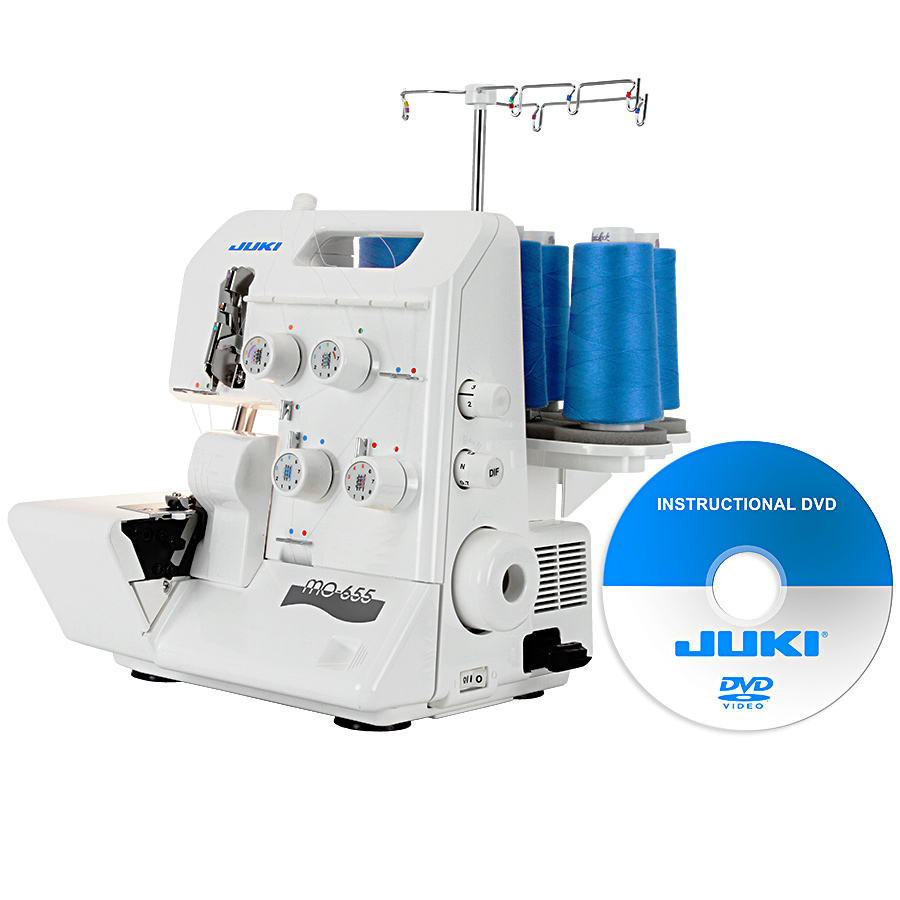 If you're looking for the best quality, you can't go wrong with Baby Lock. This machine is packed with features like automatic threading (which is THE BEST).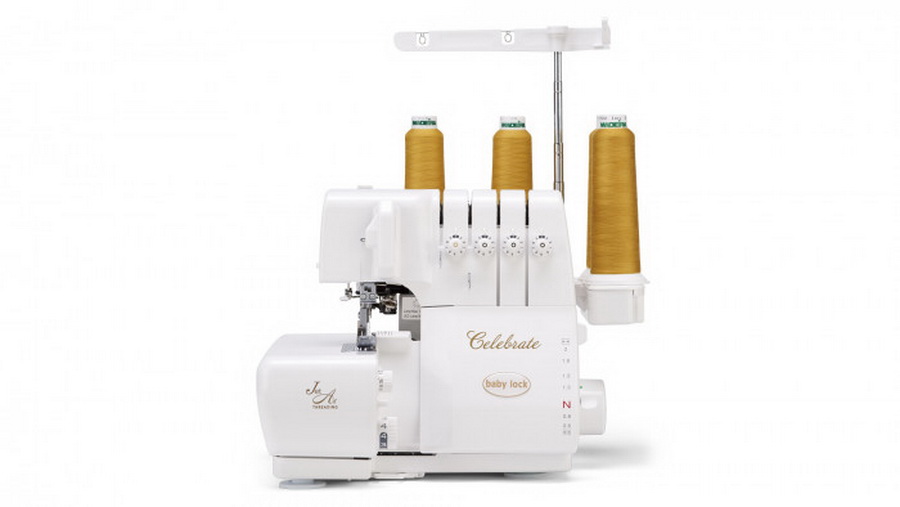 Baby Lock Accolade

Similar to the Celebrate, but also includes a coverstitch function. I personally find that I don't use coverstitch, but if you're looking for a machine with more capabilities than the Celebrate, this is a great option!
Get the Baby Lock quality with an amazing mid-range price. This is a no-frills machine, but I can tell you that Baby Lock is a solid brand and this machine will last you years and years!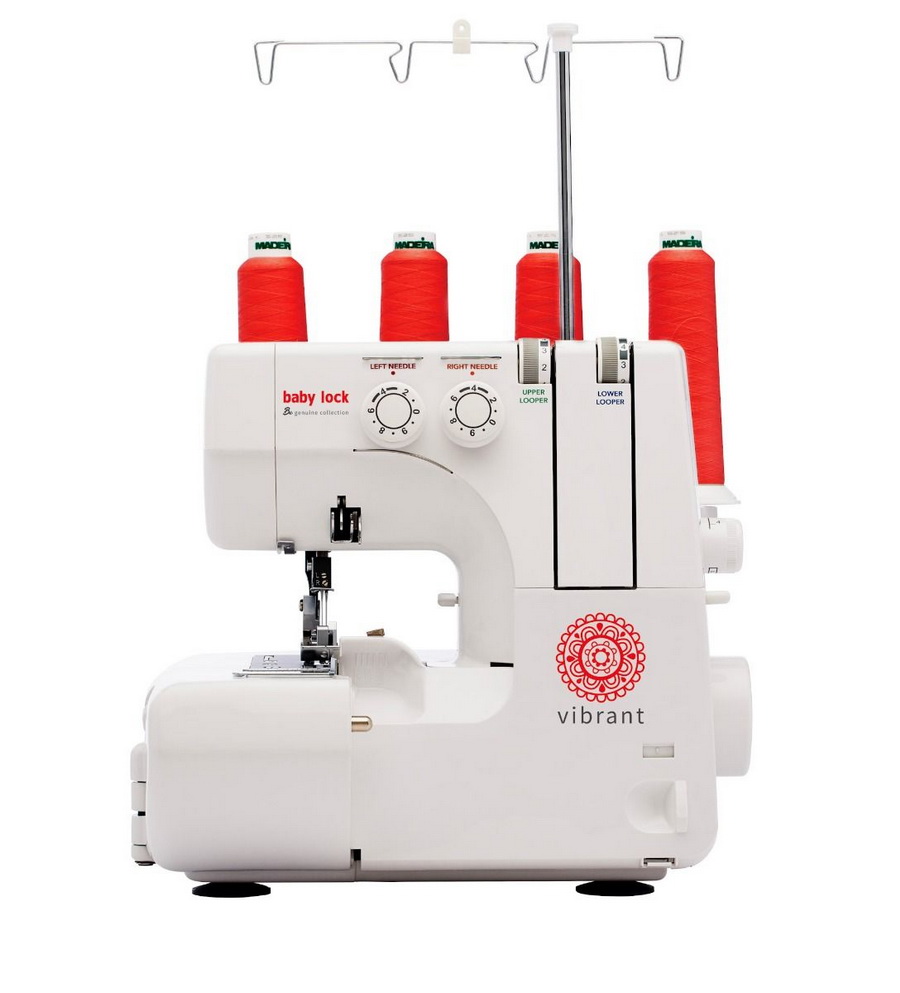 Pfaff Admire Air 5000 $1,200-$1,600 (estimate)
I wanted to throw in a Pfaff serger on this list because of how much I love Pfaff machines. Although I haven't personally tried their sergers before, this one is going to be my next purchase!

Again, Pfaff and Baby Lock are sold through authorized retailers, who can give you accurate pricing and answer any questions you may have. You can find the Pfaff dealer website here and the Baby Lock dealer website here. 
Baby Lock Evolution (discontinued)
This is the machine I have! It can be used as an overlock machine as well as a coverstitch. I will say that in hindsight I wish I spent less and got the Celebrate. I never use the coverstitch function, which is the main reason for the big price difference in the two.
If you do want a machine with these features, try the Baby Lock Accolade.
Unfortunately the Evolution is discontinued but the Accolade has similar features, if not more! Just like with Pfaff, you'll want to go to the Baby Lock website and use their "Find a Dealer" tool to locate a sewing shop that sells Baby Lock machines near you.
Thread
High-quality thread is incredibly important, especially for garments like swimwear that go through a lot of wear and tear—water, chlorine, UV light, and so on. If you find that your machine is having problems, many times the thread is responsible. I recommend always using a high-quality polyester thread!
Gutermann Mara 120 Polyester Thread $13.79/spool
This thread is of incredible quality. It's truly top notch and I highly recommend it.
Swimwear is my business, so it makes sense for me to spend this much on thread. If you're just starting out and want a more budget-friendly option, these other brandswill also serve you well.
ThreadArt Polyester Thread (Pack of 4) $24.99
Before I upgraded to Gutermann, this is the thread I used for years! It's great quality and still a great price. ThreadArt thread comes in serger cones, as well as smaller spools meant for regular machines.
Metler 9155-2000 Core Spun Polyester
Metler is another great brand known for quality. The thread linked is intended for regular sewing machines as it doesn't come on a cone and is a smaller quantity.
Elastic
This elastic, Fulflex, is the elastic I use, and is sold right here at Edgewater Avenue. After trying many brands of rubber elastic, I can confidently say that it's the best of the best.It is designed to be used in swimwear and is formulated specifically to withstand chlorine, salt water, and UV light.. Fuflex has a great reputation and provides consistently high-quality products. Plus, it's made in the USA!

Is elastic absolutely necessary? No, but I do recommend using it. If you want to learn some more about elastic, I made a video series answering all of your questions!
You can find that series here.
You can find that series here.

Needles
You obviously can't sew without needles. But it's also important to have the right needles: so many problems can come up from using the wrong needles, so resist the temptation to buy the cheapest needles that will fit your machine. I recommend using either ballpoint or stretch needles, with no preference between the two. Your machine might do better with one versus the other, so it might be worth buying a pack of each and experimenting.

If you prefer to shop in-store, these are really easy to find at any sewing shop. Here are some good brands!
Schmetz 80/12 Ballpoint Needles $6.07
These are the needles I use! They do the job well. I like to buy my needles in bulk because I change them so often, so if you prefer to purchase a larger quantity those are linked here.
Singer 80/11 Ballpoint Needles $6.41
Organ 75/11 Ballpoint Needles $5.45
Seam Ripper
A seam ripper is a necessary tool because it helps you undo a seam when you mess up. There are also other uses for it, like ripping space for strap channels or ripping a hole to take a piece from the wrong side to the right side. Many machines come with seam rippers, so if you want to save some money you can use those.
I highly recommend getting this set! You will be losing seam rippers all the time, and sometimes it can be nice to have a bunch to choose from. Plus, they can dull pretty quickly so this pack will provide plenty of replacements.
You really don't need anything fancy for a seam ripper unless you're a beginner who is prone to having to take apart seams a lot. If that's the case, try some of the other seam rippers below!
Singer Comfort Grip Seam Ripper (2 pcs) $5.97
Like I mentioned, if you're a beginner and you think there's going to be a lot of seam ripping at first, an ergonomic/comfortable seam ripper will be your best friend.
Lhedon Ergonomic Seam Rippers (3 Pack) $6.98
I haven't personally used this brand, but I like that they're ergonomic and also come in a 3-pack. If you're doing a lot of seam ripping you'll dull the blade much faster, so it can be nice to have a few backups.
Pins/Clips
Pins are just fine, but I've switched to clips because my cat liked to pull pins out of my pin cushion then place them all around the house... I know...

The clips are nice because you can use them for pretty much anything- I even use mine as a paper clip when I'm organizing pattern pieces.

However, if you're a beginner and you need some help lining up the fabric, pins might be better.

Either way, pins or clips  are a necessity. If you prefer not to buy anything, you could also try binder clips, if you have those at home. They won't hold everything as smoothly, but if you're trying to prevent a strap from slipping out before sewing, then they'll do the job just fine.
Sewing Clips (Pack of 100) $8.99
Taylor Seville Small Magic Clips (Pack of 12) $12.71
If you care about the quality of your clips, these are a higher-quality option than the cheaper bulk pack. Personally, the quality of the clip doesn't make any difference for me; they both serve the same function. The Taylor clips feel better and will certainly last longer. but for $8.99 for a 100 pack of bulk clips, I won't be too upset if some break.
Grabbit Magnetic Sewing Pincushion & 50 Pins $12.49
This is a great setup because not only do you get more than enough pins, you also get a magnetic pin holder!
This has been my tried-and-true loop turner for many years!
I haven't personally tried these, but I assume they're very similar if not the same as the Dritz version. It would be very nice to have 3 on hand, since loop turners tend to disappear easily!
I know many of my customers who love the easy turn devices. I've never tried them, but the reviews are great and the tutorials on them look very easy!
Scissors
Scissors are necessary for sewing. Remember to have separate fabric scissors that are only for fabric! Plus a pair of regular scissors for paper, elastic, etc.
Fabric Scissors
Fiskars Original Orange Handled Scissors $8.99
Fiskars is a solid brand with a great reputation and price!
Gingher 8" Knife Edge Dressmakers Shears $27.45
Gingher is a premium brand with an excellent reputation. These scissors feel great and can cut through anything. If you're someone who likes the best of the best, these are for you. 
I included these on the list because of the amazing Amazon reviews. I can't personally endorse them, but they might be worth trying out!
Livingo Premium Tailor Scissors $11.89
I included these on the list because of the amazing Amazon reviews. Might be worth trying out!
Regular Scissors
3 Pack Scissors $9.99
I'm only including one link for regular scissors because, well, they're scissors. I bought this same 3-Pack of scissors recently and I've loved them!
Rotary Mat & Cutter
This category is optional, but strongly encouraged. Cutting this way is much more efficient and accurate!
Mats
24" x 36" or larger is the best size for swimwear applications. If I had a bigger table I'd want to go with the larger size, but these ones are all perfect tabletop size!
Olfa Cutting Mat 24" x 36" $53.46
Olfa is by far the best quality. I got Sharpie all over my Olfa, so now my shipping department uses it to measure out elastic and notions. 

This is the mat I currently have. I love that it's pink! It's great quality for the price, and I like that it's reversible. I've had it for three years and it's still going strong.
Fiskars Cutting Mat 24" x 26" $29.97
US Art Supply Cutting Mat 24" x 36" $36.96
This the mat I currently have. I love that it's pink! It's great quality for the price, and I like that it's reversible. Overall a solid choice, but my heart is still with Olfa! I was going to wait until this mat needed to be replaced, then buy a new Olfa. However it's been 3 years on this mat and it probably still has many more!
Cutters
45mm is a good size—the 60mm can be more difficult to navigate sharp turns.
Olfa Rotary Cutter $10.20
As far as whether to go with the "stick" models (like the Olfa I linked) or the more ergonomic (like the Fiskars one), it's up to you. I've found that the stick models are best, especially since you're supposed to cut perpendicular to the mat, not parallel.

FYI- Olfa and Fiskars carry both the stick models and the ergonomic ones.
Sets
Fiskars Rotary Cutting Set $29.88
I loved that this product is in a set that includes a mat, cutter, and acrylic ruler!
Replacement Blades
Somolux 45mm Rotary Cutter Blades (10 Pack) $10.99
I've been buying these blades for years. No, I don't buy Olfa brand blades for my Olfa cutter! The reason why is because I cut SO much that it doesn't make a difference to me if the Olfa blades are marginally better. Regardless of the quality, I go through one blade each week when I'm doing a lot of sewing. For this reason, I opt for the cheap blades and I replace them often! These blades are actually great quality and I'm very happy with them.
Acrylic Ruler
I recommend purchasing an acrylic ruler if you plan to buy a rotary mat & cutter. It won't work as well with scissors! Alternatively, you can use this tool to make straight lines on your fabric when using scissors to cut out your fabric. 
Fiskars Acrylic Ruler 6" x 24" $17.98
I've used this one for many years and it's great! The 6" x 24" size is great for a bunch of different functions, including straps.
Tools for Modifying Patterns
Modifying patterns is an essential skill. No one pattern is going to fit every body the way it's intended, so being able to modify patterns for a custom fit is super important. Get comfortable with modifying using these tools!
Pattern Paper
This stuff is amazing for patterns you plan on keeping for a long time. It has almost a fabric-like quality, which is perfect for long term use!
Brown Kraft Paper Jumbo Roll $10.83
While you're drafting you might want to use this paper, because it's cheap and easy! Then once you're done you could copy your final pattern onto the Swedish tracing paper, which is better for long term use. Either way, both these papers will certainly come in handy!
Fashion Rulers
These are used for creating new, smooth lines when modifying a pattern. They definitely aren't necessary because you can always freehand. However, freehand is difficult so these are very nice to have!
HLZC Clear Fashion Ruler Set $9.99+
I just bought these recently and I was impressed with the price. They're definitely cheap quality and not very thick compared to the other ones on this list. However, the price is right and they get the job done.
Staedtler Mars 571 French Curves (3 Pack) $8.22
I've owned these for many years. They're still in great shape and are a staple in my sewing room. These are a nice thick quality, which might be easier to draw with.