Carter One Piece Written Directions
The Carter One Piece is an adorable bow tied one piece swimsuit with a cut out in the middle.
If you prefer video instructions, click on the image below to watch the tutorial:
Materials
-1 yard of swimwear fabric
-Swimwear elastic (recommended for the best fit)
-Seam ripper
-Overlock machine OR zig-zag stitch on a regular sewing machine
Step 1
Assemble your pattern by cutting out the pieces, taping them together, then cutting out the size you would like to make.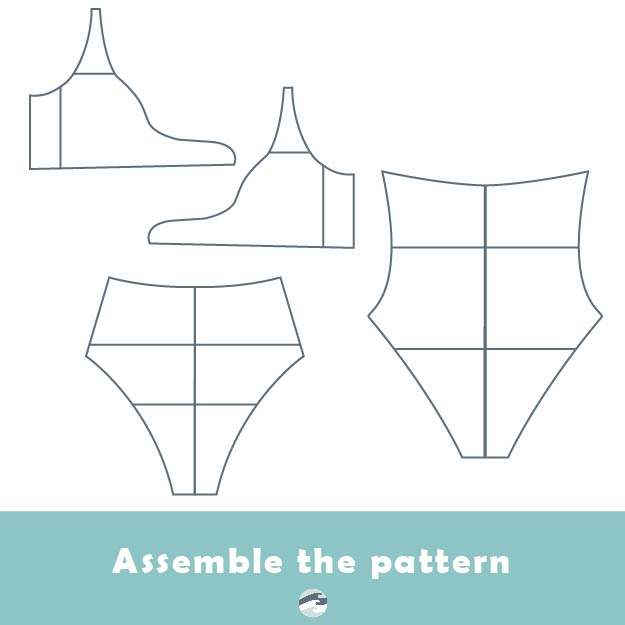 Step 2
Cut your pieces. You will cut 2 of each pattern piece.

You will also cut 2 straps according to the measurements provided in the pattern.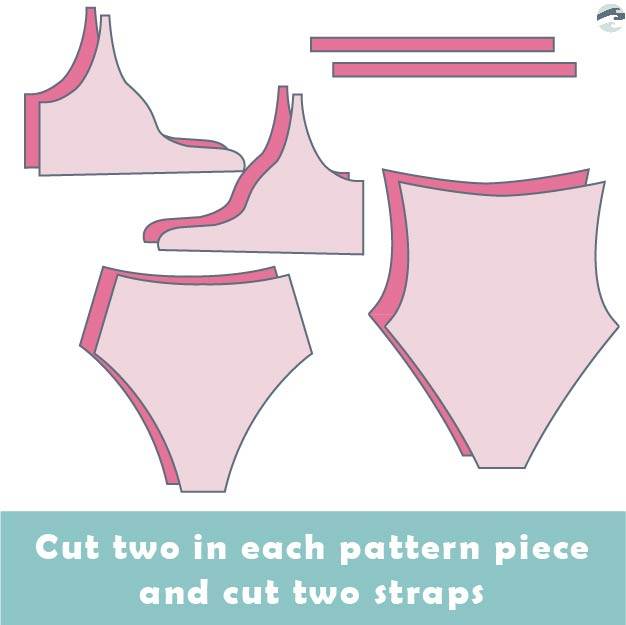 Step 3
Group the bust pieces with their matching front bottom pieces. Flip the tops so right sides are facing the bottoms. Align them along the areas shown. Pin, then sew across each. You should be sewing about 1-3" in, depending on how much of a cut out detail you'd like.
This will attach the tops to the bottoms, leaving us with 2 front pieces and 2 back pieces.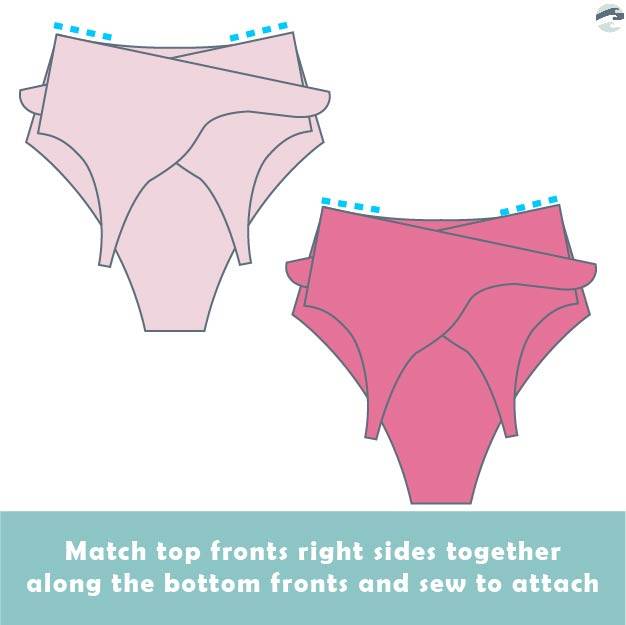 Step 4
Match your front pieces and back pieces with right sides together. Pin and sew along the marked areas. If you're using 1/4" elastic, now is the time to sew it into the seams. It is up to you where you put elastic, but we suggest adding it to all the marked areas.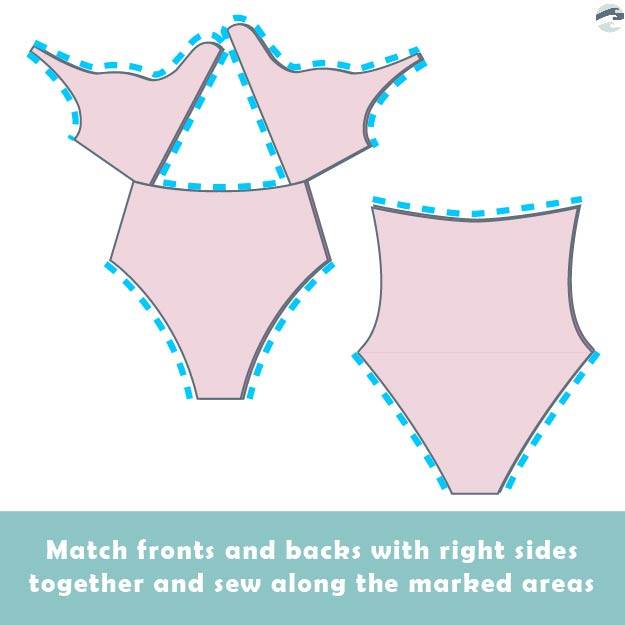 Step 5
Sew your straps in half and attach elastic. Then, use a loop turner to take them to the right side.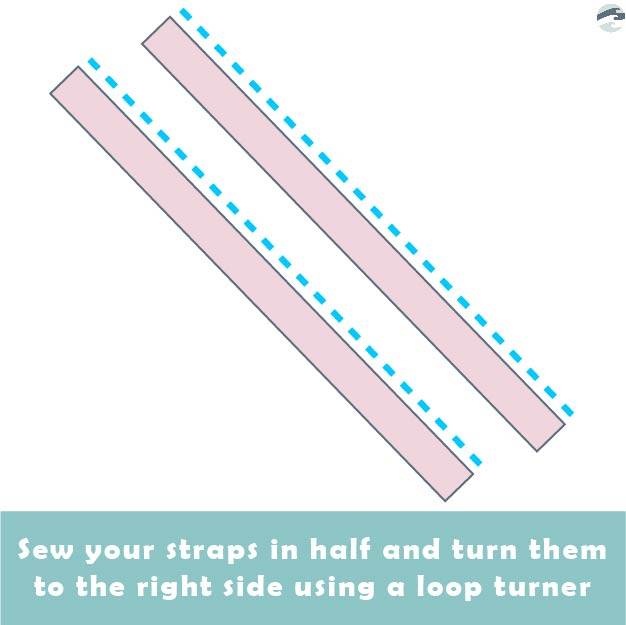 Step 6
Insert each strap through the open side and into each strap opening on the front piece. Sew them down to secure.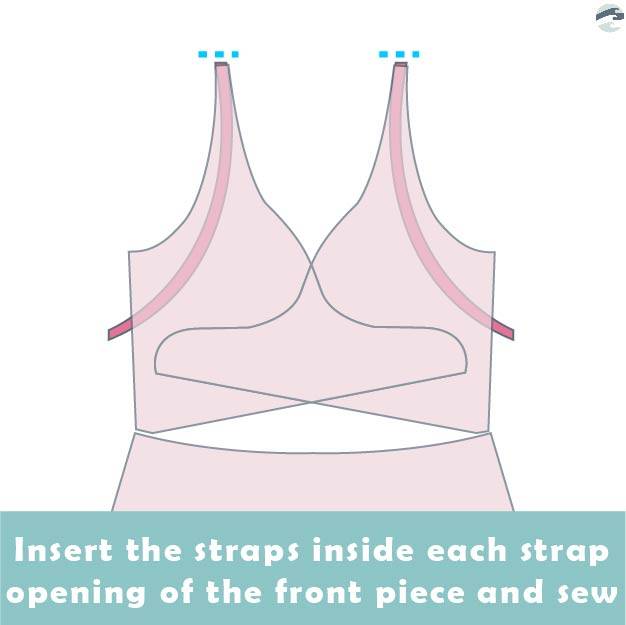 Step 7
Flip the front piece all the way to the right side. Then insert it inside of the back piece, while it is still inside out.
Move the inside piece so it is aligned with the outside at the gusset and the sides.
Pin and sew across all four layers of the strap and gusset. This will attach the front to the back.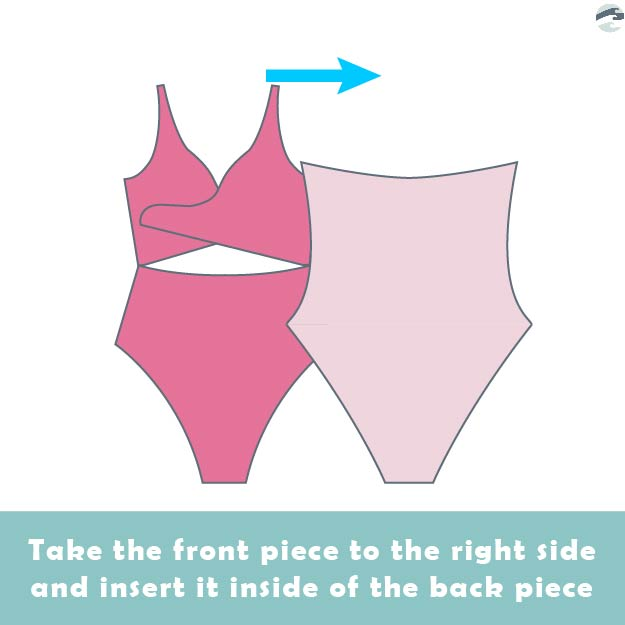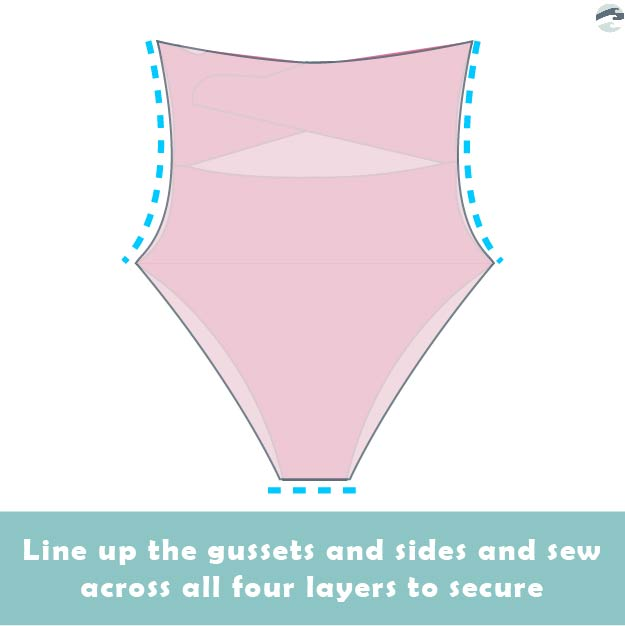 Step 8
Time to take the piece to the right side. To do this, seam rip a 1-2" hole somewhere along an existing seam. We recommend choosing a discrete seam, or one where a tag would usually go.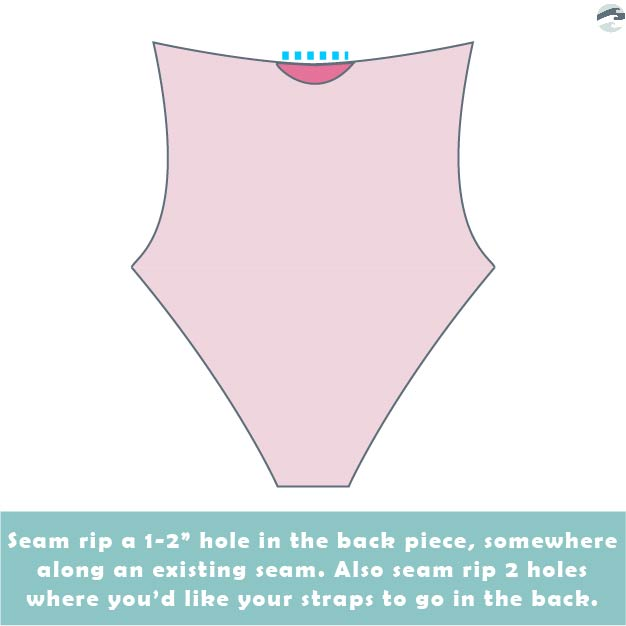 Step 9
Through this hole, take the entire piece to the right side.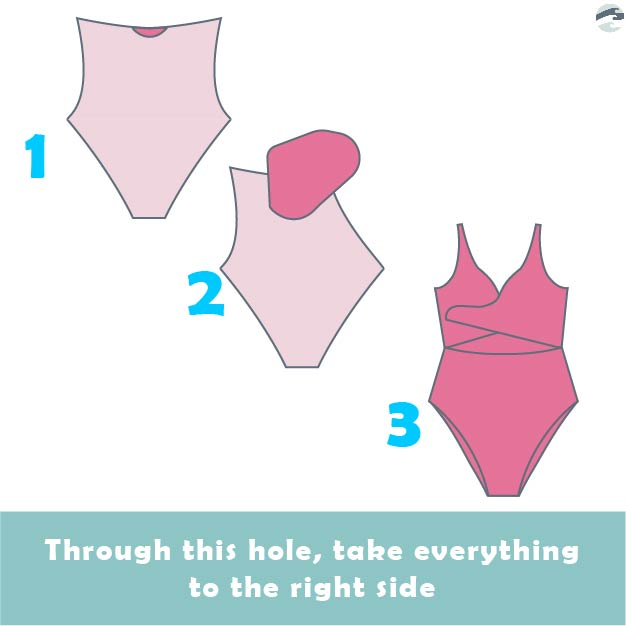 Step 10
Straighten your piece out, then use a seam ripper to mark where you want your straps to go in the back. We recommend placing them about 3.5" in from each side seam. Using the hole we left earlier, sew down each strap from the inside for a clean finish.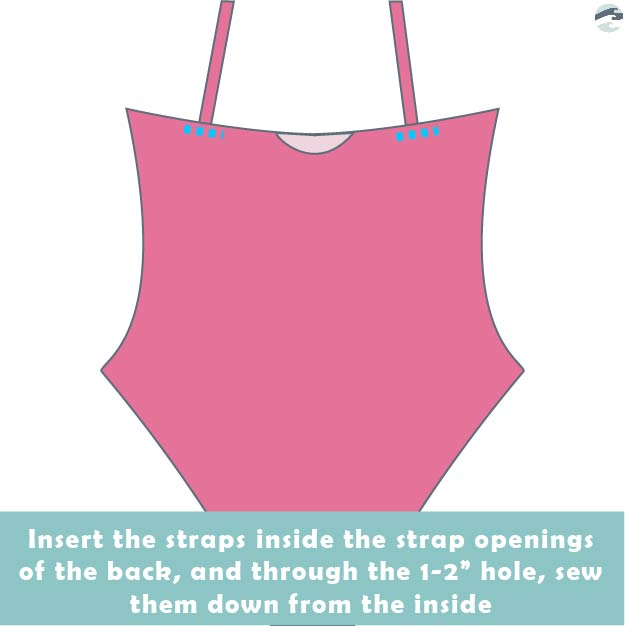 Step 11
Finish off the hole with a top stitch or an invisible stitch.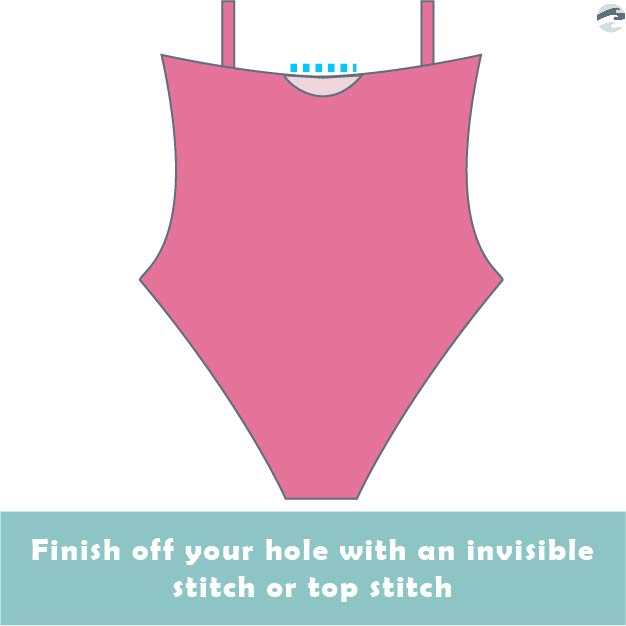 ---
That completes the Carter One Piece!
If you have questions about sewing or construction, our Facebook group is a fantastic resource for new and experienced sewers alike. You can join here: https://facebook.com/groups/edgewaterave